Can I leave bags in Longyearbyen?
Yes. We have a secure storage facility in Longyearbyen where you can leave bags.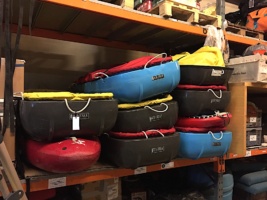 *
What should I wear on the flight from Longyearbyen to Barneo Ice Camp?
You will be briefed in Longyearbyen on exactly what to wear and bring on the flight to Barneo Ice Camp. Usual airline restrictions apply.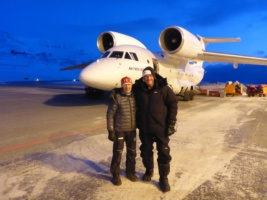 *
How long is the flight to Barneo?
The flight from Longyearbyen to Barneo takes around 2.5 hours.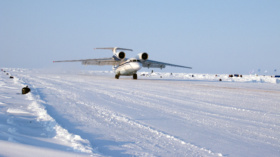 *
Should I take money and my passport to Barneo?
Barneo sells alcohol and souvenirs in Euro. You do not need to bring your passport however there are often stamps available to add to your passport.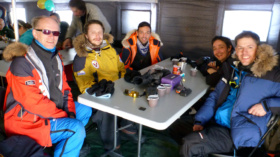 *
What will be the temperature on arrival at Barneo?
The temperature at Barneo in April will be anywhere from -15 to -40C, 5 to -40F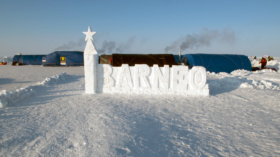 *
What are the sleeping arrangements at Barneo?
Large heated sleeping tents can accommodate 16 people each. Camp beds with sleeping bags and pillows are provided.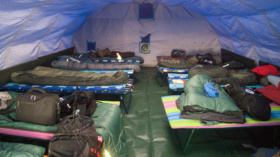 *
How long is the helicopter flight to the the North Pole?
This depends on the location of Barneo which is a drift station. On average the flight from Barneo to 90° is 45 minutes.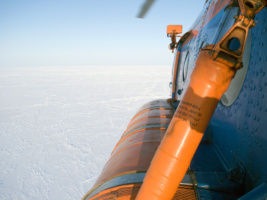 *
How do we know when we are at the North Pole?
The helicopter pilots use GPS to find the North Pole, exactly 90°.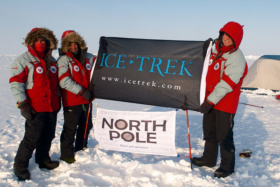 *

What is the thickness of the Arctic Ocean ice?
On average Barneo, situated on the frozen Arctic Ocean, is placed on ice 1.7 to 1.8 m thick.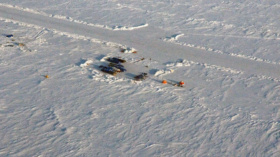 *
What food is served at Barneo?
You can find our menu here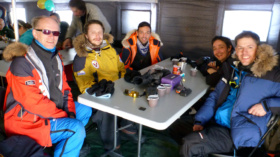 *
What if there is an emergency and how does Barneo communicate with the outside world?
In the event of an emergency the Antonov plane based at Longyearbyen can be tasked at short notice to fly to Barneo. Two helicopters and a doctor are based at Barneo. Barneo uses Iridium satellite telephones to communicate daily with the outside world.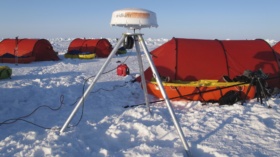 *
Feel free to submit your own questions.