Our Svalbard Expedition covers a wide range of topics and terrains, preparing you for a full-on expedition to almost any polar environment.
We meet in Svalbard's capital Longyearbyen, on the island of Spitsbergen (Norway). After two nights and a full day of preparing equipment and packing sleds and a couple of technical seminars on equipment and navigation, we travel by over-snow vehicle to the start of our expedition in the Sassendalen valley. Flanked by mountains the valley takes us to Rabot glacier and our first glimpse of crevasses and perhaps roped travel. Roped sled travel is a technical skill, not often practiced yet often enough required in Antarctica and Greenland.
Rabot glacier ascends to our first taste of icecap, Sabine Land, and we head north and trek through the numerous nunataks that typify the area. Our route crosses a common path taken by polar bears between the east coast and the inner fiords, so we also secure the campsite with trip wires. Staying high on the icecap we undertake icecap survival and skills-based activities. Shelters, camp protection, sledding, sled configurations, glacier travel and crevasse rescue are all covered during this segment.
At the top of Rabot Glacier we head west and descend the Von Post glacier to Tempelfjorden, one of the most beautiful fiords in Svalbard. At the head of this frozen fiord lies the Tuna glacier whose terminal face spills into the fiord, though at this time of years it does it in motionless splendour, everything frozen and seemingly lifeless. We may camp on the shore nearby open water and cover Arctic topics such as polar bear safety, sled rafting, dry suit swimming and thin ice safety.
Temperatures can drop to -35c so do not underestimate the severity of this trip. After the sun sets the cold descends on the camp and only stoves, polar sleeping gear and high-energy food can keep you warm. With proper polar clothing and equipment and the best guides in the world you will learn not only how to survive but how to thrive.

On the final day we ski to Adventdalen where we are picked up by vehicle and returned to Longyearbyen.
NOTE: Due to seasonal variations (for example Tempelfjorden may not freeze solid) we may alter the route to maximise your experience. See options below.

OPTION 1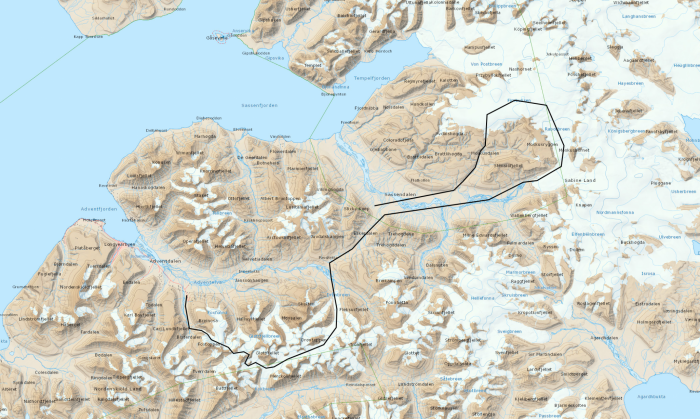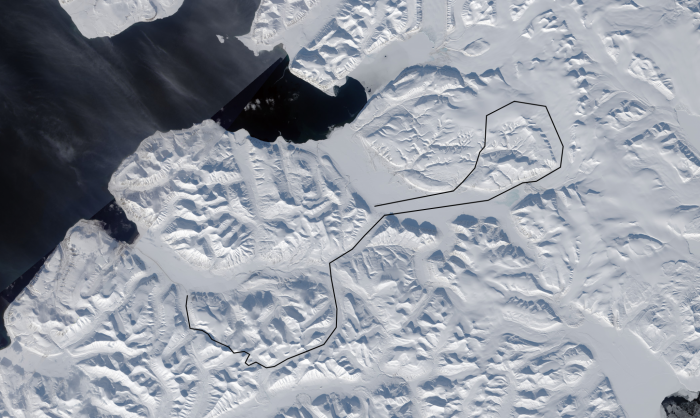 OPTION 2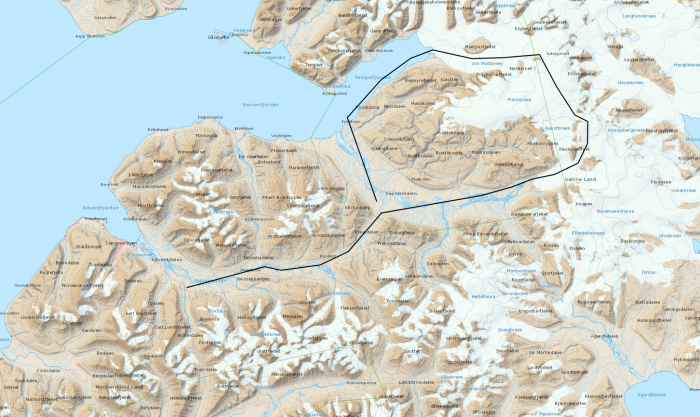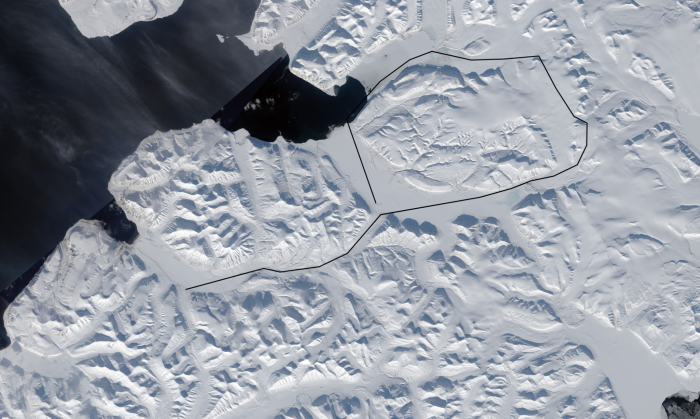 OPTION 3